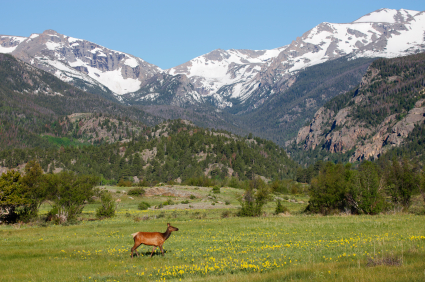 ASPRS: The Imaging and Geospatial Information Society, Rocky Mountain Region
The American Society for Photogrammetry and Remote Sensing, founded in 1934, is a scientific association serving over 7,000 professional members around the world. Our mission is to advance knowledge and improve understanding of mapping sciences to promote the responsible applications of photogrammetry, remote sensing, GIS, and supporting geotechnologies. ASPRS members work as analysts, specialists, educators, engineers, managers, administrators, product developers, operators, technicians, marketers, scientists and researchers in the fields of Aerospace, Agriculture, Archeology, Biology, Cartography, Defense, Development, Ecology, Environment, Forestry, Geodesy, Geography, Geology, Homeland Security, Hydrology, Land Appraisal, Medicine, Real Estate, Transportation, Urban Planning and Water Resources. The Rocky Mountain Region serves ASPRS members in Montana, Wyoming, Colorado, and New Mexico.
To view a map of the area, please click:
There are several benefits to being a member, including:
12-month subscription to Photogrammetric Engineering & Remote Sensing (PE&RS), the official peer-reviewed journal of ASPRS
Professional Certification
Networking Opportunities
25%-40% Discounts on ASPRS Publications
Discounts on all ASPRS Conferences (Annual and Specialty)
Access to National Job Fairs
Invitations to Technical Committee and Division Meetings
Invitations to Region specialty conferences, technical tours, workshops, and social activities
Eligibility for over $18,000 in National and Regional awards, scholarships, and fellowships
Opportunity to enroll in group insurance programs (Life Insurance, Dental Plan and Cancer Expense Plan)
To join The American Society for Photogrammetry and Remote Sensing, please visit: http://www.asprs.org
Or click here to fill out an application.